A memorable company outing!
Snowshoeing with your colleagues followed by a well-deserved dinner!
In dusk we hike up to a private mountain hut, where we'll enjoy local food made by our own chef who prepares a bespoke menu satisfying everyone's wishes.
Another option is a nice little mountain restaurant, also in the middle of the woods, where they serve a delicious cheese fondue with local treats & wine.
Under the stars we'll stroll back to civilization.
This both active and relaxing trip is the perfect way to catch up and bond with your colleagues and enjoy the beautiful nature of the Jura or Wallis.
Where:  In the woods of St Cergue or in the stunning Val de Bagnes (near Martigny, Verbier)
Difficulty of the hike:

Price: Starting at 150 chf p.p.
This unique company outing can be adapted to your wishes, please don't hesitate to contact me at famkevdelst@gmail.com if you'd like to discuss all the possibilities.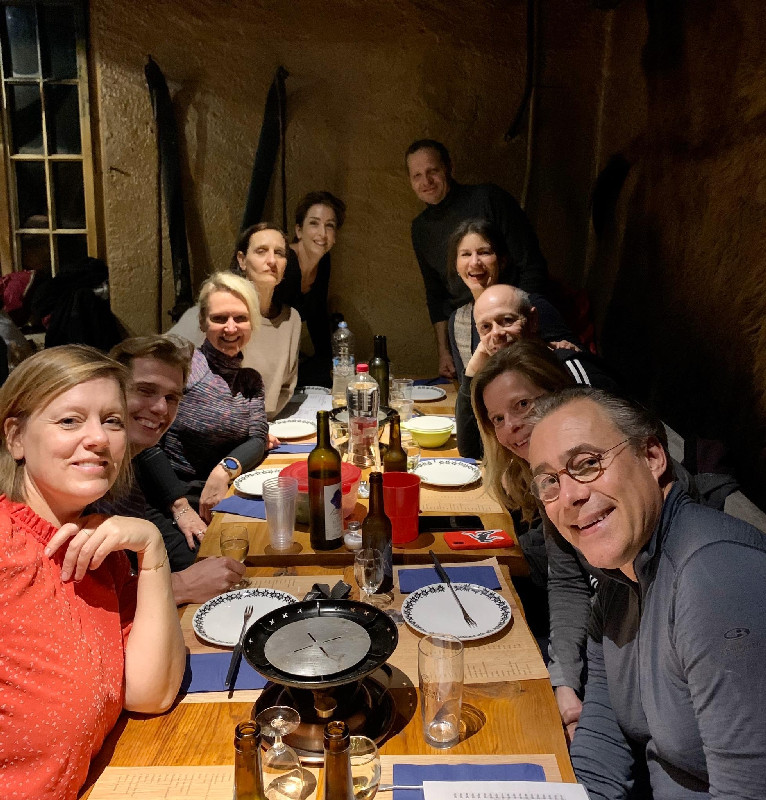 I will plot out a beautiful track suitable for all of you

I will arrange our private mountain hut with our own chef or

make a reservation in a cosy restaurant in the woods

I will take care of all the logistics

I make sure everyone has snowshoes and poles (and when necessary avalanche gear)
Snow, nature & fresh air!

Delicious local food prepared by our own chef or

the best cheese fondue in the area !

A memorable and fun outdoor experience !