3 days of snowshoeing in Wallis
This hike is more demanding than in the Jura. While the landscape of the Jura is more hilly than mountainous, in Wallis we will really be taking to the heights! Weather conditions allowing, on day 2 will in fact be climbing a three-thousander!
We meet up  on day 1 in Le Châble (easily accessible by train).
I will start with an equipment check including a quick peek in your rucksack to ensure you are not lugging around too much excess baggage. And to pop in a few extra items ….
Because the route will take us trough Alpine terrain, we must be aware of the potential avalanche risk. For this reason, as well as snow shoes and poles, everyone will need to be equipped with an avalanche beacon, probe and shovel.
Before we start the hike, I will check that everything is working correctly, and explain the basics to you. But rest assured, I will be plotting the safest possible route in advance, and always have a plan B and C in case the avalanche risk is too high.
We will then be driven by taxi to the starting point before completing the first leg to a cosy mountain hut where we will spend two nights. This hut, Cabane Brunet, is located at an altitude of 2103 m, far from the hustle and bustle of our everyday civilisation. Do not expect to be living in the lap of luxury; we will all sleep together in a single room!
The programme for the next day starts with the ascent of the 3081 metre-high Mont Rogneux or le Goli des Otanes. We will of course take account of avalanche risk, weather conditions and the fitness of everyone in the group, and if necessary will switch to plan B. After all, reaching the peak takes second place to making sure everyone has an enjoyable trip.
On returning to the mountain hut, we can look forward to a delicious 'vin chaud' or cold beer, to recover from the rigours of the day. There will then be time to recharge the battery and I guarantee you a wonderful night's sleep!
After breakfast, we will head back down into the valley, where the taxi will take us back to the railway station in Le Châble.
For who

The route isn't especially difficult. However, since there will be a lot of elevation gain (and loss), you have to be fit.
Day 1 : 868 ↑  –  86 ↓ 5 km, ca. 3, 5 hours (without breaks)
Day 2 : 963 ↑ – 963 ↓  8,5 km, ca. 5,5 hours (without breaks)
Day 3:    86 ↑ – 868 ↓  5 km, ca. 2, 5 hours (without breaks)
Difficulty of the hike

When?
19 – 21 February 2022      Fully booked 
9-11 March 2022
If these dates don't work for you, please make your own suggestion (and bring at least 3 friends…)
Minimum group size: 4
Maximum group size: 6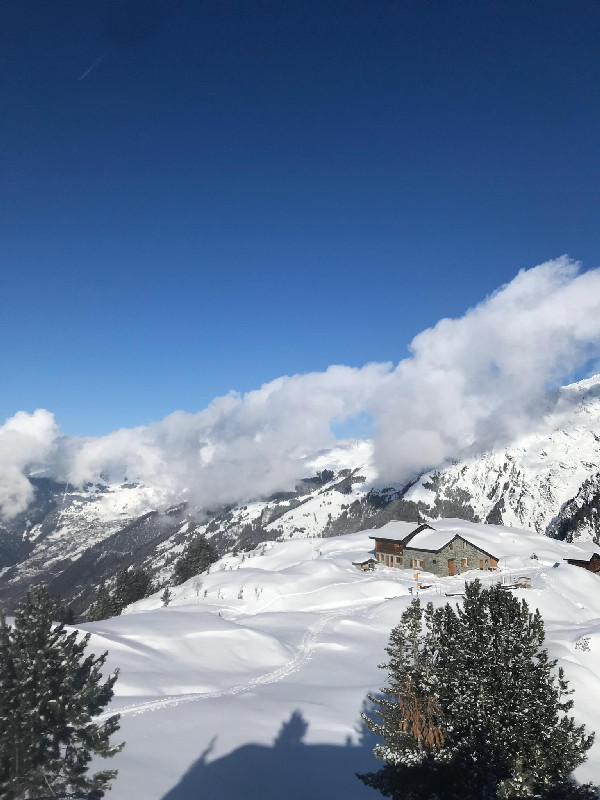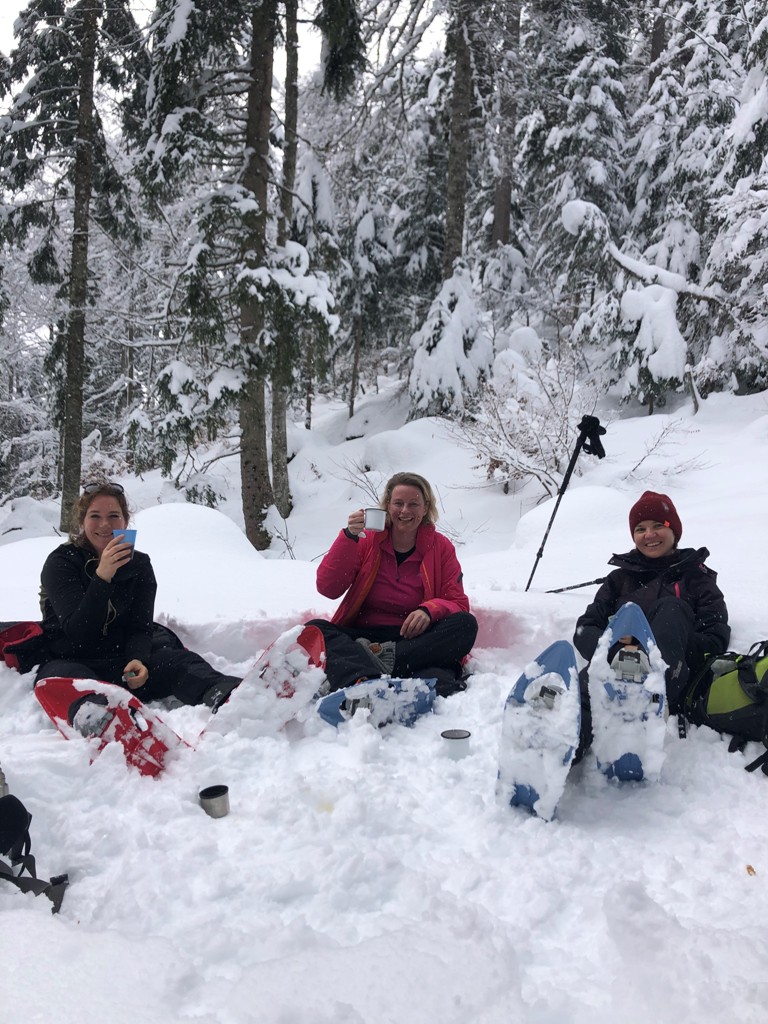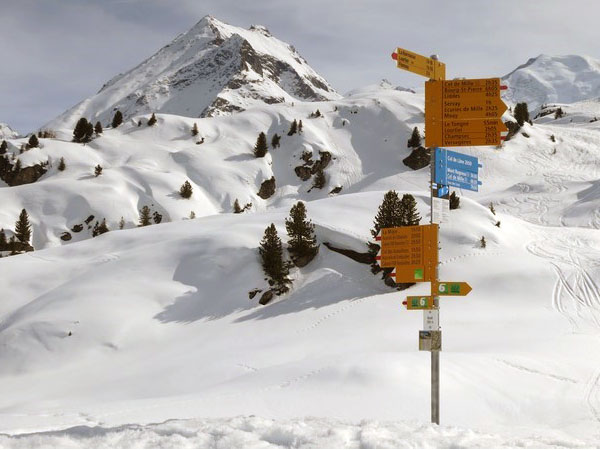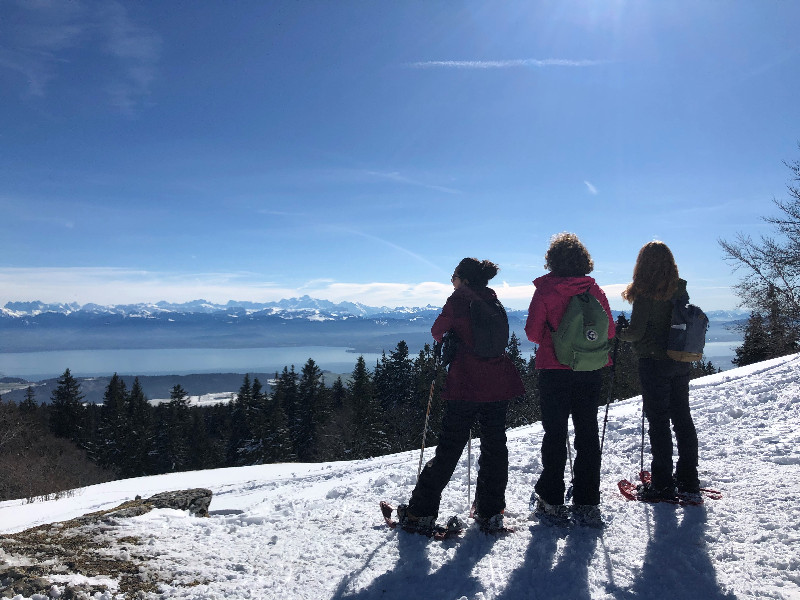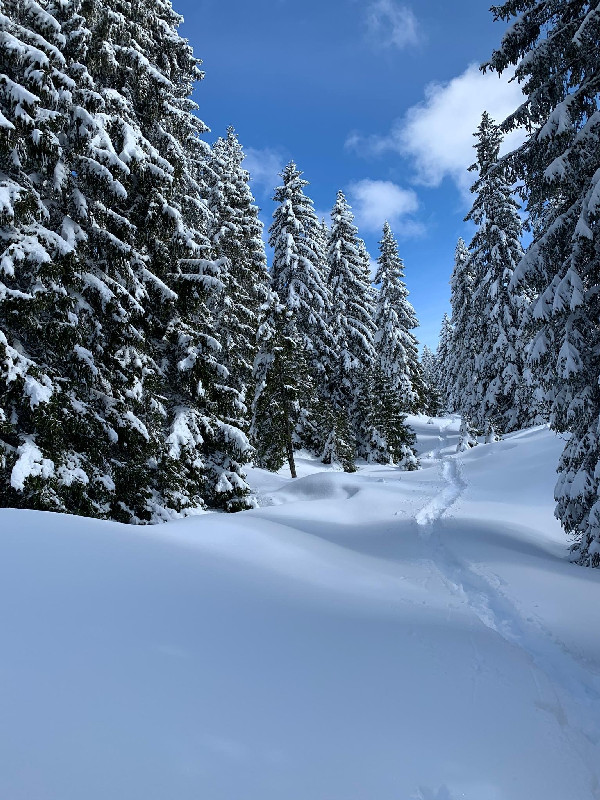 Price 750 chf per person
Included
Accommodation, half board  (breakfast & dinner), 2 picnics
Guiding fee
Transfer to and from starting point
Equipment: snowshoes, trekking poles, receiver, probe and shovel
Not included
Travel to and from Le Châble, Wallis
Picnic 1st day, snacks, drinks
Travel insurance
Reserve your place by dropping a mail to famkevdelst@gmail.com