Snowshoetrip in the Jura
Even though we'll be only gone for 2 days, I guarantee you that it will feel like you've been away for a week!
The mountains of the Jura are not far from both Geneva and Lausanne, however as soon as we start hiking you'll be in a complete other world.
The peaks in the Jura are not as high as those in the Alps, but the lonely, vast forests are just perfect for snowshoeing! The phrase 'winter wonderland" likely found its origins here!
We'll meet each other in the little village of Marchissy, where I will not only check your gear but also peek in your backpack, to ensure you are hiking as light as possible.
Our trip begins in the forest, with the  Crête de la Neuve (1494 m.) as our first goal. At this summit we'll have our picknick while soaking in the breath-taking  Mont Blanc panorama. After lunch we'll make our way towards Hôtel de Marchairuz for a warming mulled wine or a refreshing cold beer, a reward for our efforts. And later a delicious cheese fondue awaits, re plenishing our energy  for the next day.
The second day kicks of early, as it promises to be a full day ahead (and an early start might also help to spot wildlife. Our objective today is to climb the Mont Tendre (1687 m.) and if we're lucky we could even catch a glimpse of the Eiger! This mountain top is absolutely not the highest one comparing to the Alps, but sometimes it could feel pretty serious up there….
At the end of the afternoon we'll return to our starting point (which will seem eons ago by then…)
.
For who?
Snowshoeing isn't difficult but you have to be fit as we will walk at least 5 hours per day.
.
When? 11 -12 January & 1 – 2 February 2024
If these dates don't work for you, please make your own suggestion (and bring at least 3 friends…)
Minimum group size: 4
Maximum group size: 8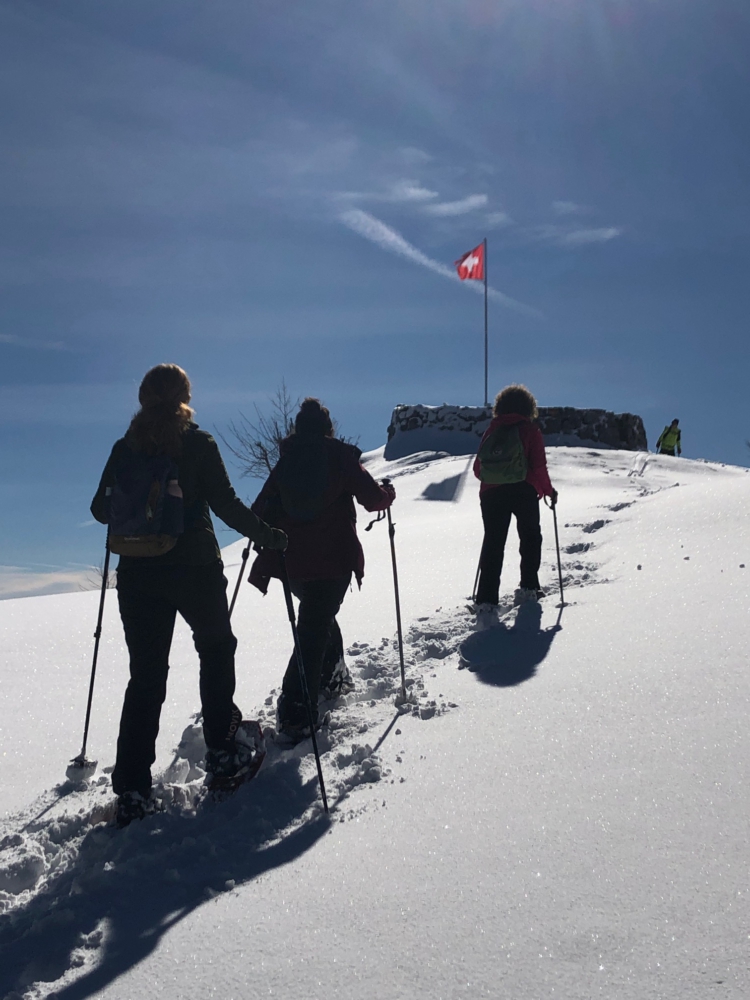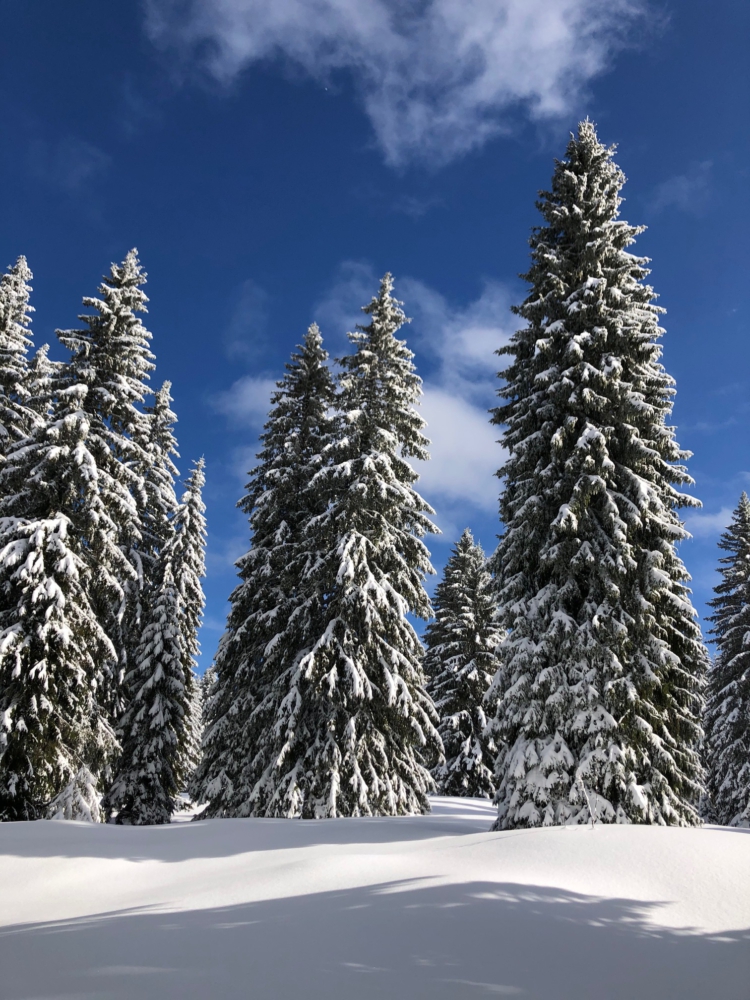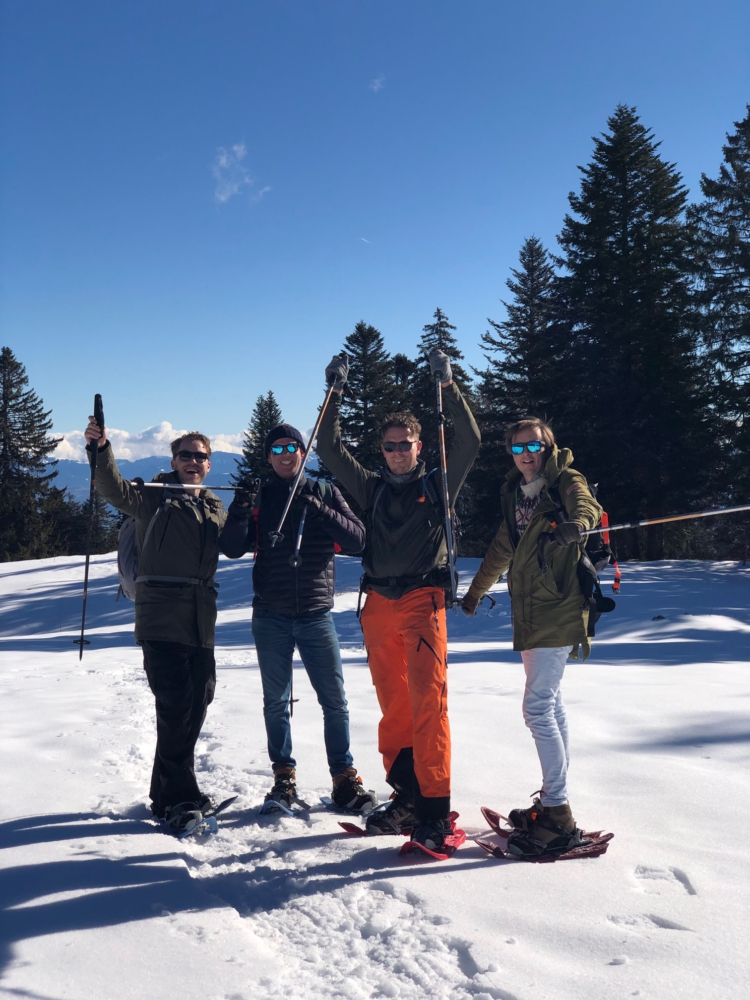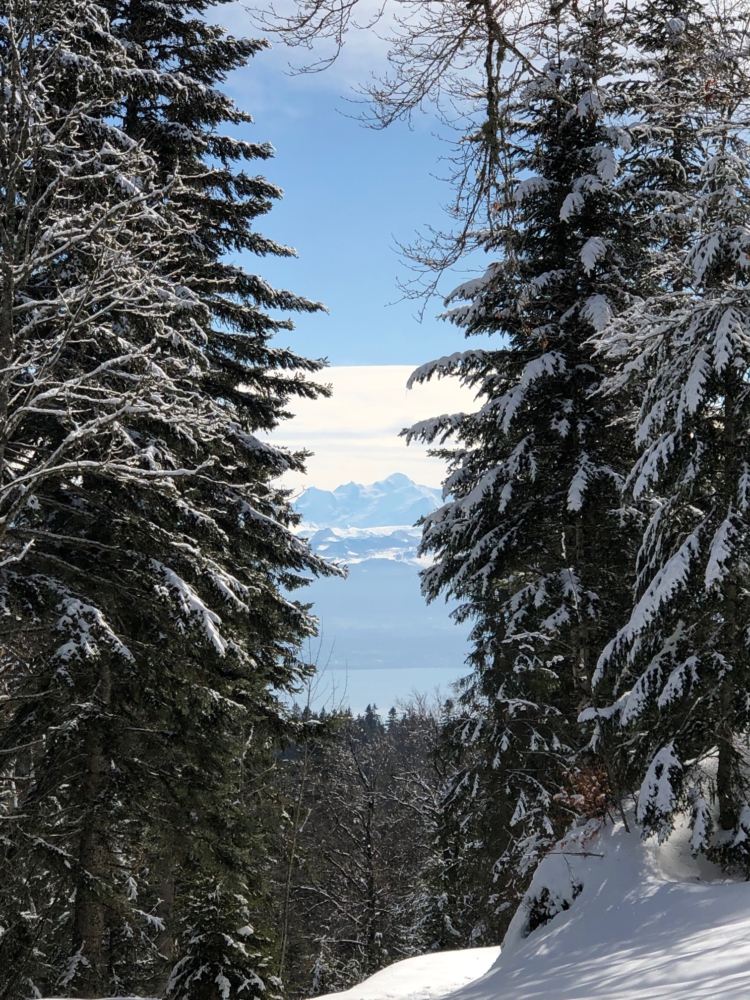 Price: CHF 440 per person
(minimum 4 persons)
Included
Accommodation, half board (breakfast & dinner)
Guiding fee
Transfer on Sunday to starting point
Not included
Travel to and from the departure point
Snowshoes and walking sticks (available for rent)
Lunch 1st day, snacks, drinks
Travel insurance