Last week I've received a couple of messages saying: I would love to discover the mountains with you and your adorable dog.
I've sad news:  it's going to be only me. Last autumn we had to say goodbye to our very best friend and my business partner. (He appeared to be very ill and the only thing we could do to help him was letting him go).
In the beginning I was so devastated that I couldn't imagine doing my job without him. But later I realized that stopping with my hiking business wouldn't do right to him, he left me a legacy. We've been building this company together. He helped me discovering all the nice mountain paths, going to network events, building our brand and assuring the good vibes when we were out with clients, etc. etc.
And I still love hiking and being outdoors.  (Also it helps me dealing with this terrible loss.) So of course it doesn't make sense to stop doing what I love.
At the moment I am making my website summer proof  (hopefully Covid will be under control by then) but I've decided to keep all photos of Olle on my/our website
Olle has been with me exploring all the tracks and he will always be on my side, visible or not!
So then you know…
❤ REST IN PEACE MY LOVE ❤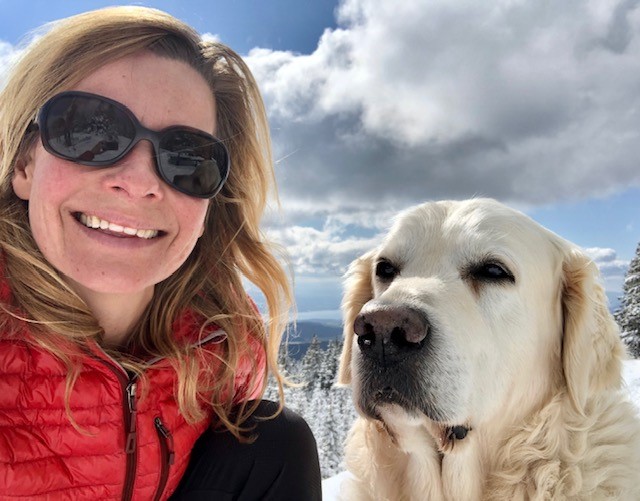 Best friends & Business partners